Best Breakfast and Lunch in Lake George, New York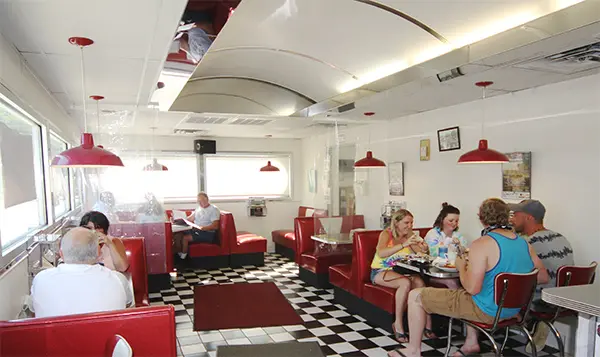 The Story Of Our Diner
Prospect Mountain Diner has been rebuilt and is located on Route 9 in Lake George.
From great food to a great atmosphere to delicious food to the same great staff we are still the same old diner you have always loved. Come in for breakfast or lunch and you won't be disappointed!
Outdoor patio dining available both under the cover of a tent for all-weather dining as well as patio dining with umbrellas.
Opening Hours:
Monday thru Thursday we are closed.
Open Friday 7am to 2pm
Saturday and Sunday 7am to 3pm.
We have dine-in available at limited 50% capacity,
patio seating and takeout.
(518) 668-3147 for more information.
We are located on Route 9 in Lake George.